About Graham Kavanagh, PhD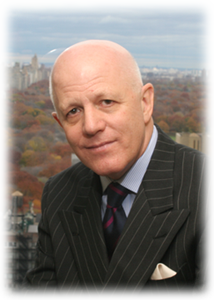 Consulting and Clinical Psychology
Graham Kavanagh, PhD is a New York State licensed psychologist (#008331) and certified psychoanalyst who first opened his practice in 1985. Dr. Kavanagh was admitted to the degree of Master of Arts at both Cambridge University and Oxford University. He trained as a Clinical Psychologist at the Derner Institute of Advanced Psychological Studies, Adelphi University, where he earned both a Master of Science degree and a Doctorate. Dr. Kavanagh was also awarded a Pre-Doctoral Fellowship at the internationally renowned Menninger School of Psychiatry to train in family therapy and substance abuse treatment. He completed his Post-Doctoral training in psychoanalysis at the William Alanson White Institute in Manhattan in 1987.
In addition to his work in private practice, Dr. Kavanagh has served as consultant to the Juilliard School, the Mental Health Services of Columbia University and the Episcopal Diocese of Long Island. He continues to be actively involved in teaching and is currently a Clinical Psychology Supervisor at Teachers College Columbia University and Supervisor of Psychotherapy at the William Alanson White Institute. He was made Director Emeritus of the Psychoanalytic Training Program of the Long Island Institute of Psychoanalysis and Psychotherapy, where he was formerly a Training and Supervising Analyst.
Dr. Kavanagh has a particular interest in the developing role of psychoanalysis and psychotherapy in China. From 2004 to 2009 he was Senior Lecturer and Supervisor in the Beijing Psychoanalytic Training Project at Beijing Institute of Technology, where he was made an Honorary Professor in 2006. Dr. Kavanagh has also been a Guest Lecturer at Peking University, South Western Normal University and the clinical campus of Fudan University in Shanghai. He presently supervises mental health professionals and lectures on psychoanalysis and psychotherapy in Hong Kong and Mainland China.
Dr. Kavanagh is published in three areas of particular clinical interest - Processes of Therapeutic Action and Change, Alcoholism and Clinical Use of Patient's Dreams. He is a member of the following professional organizations:
American Psychological Association
Division 39 (Psychoanalysis) of the American Psychological Association
William Alanson White Psychoanalytic Society